"Songwriters in the Raw" w/ Jessica Smucker, Abbie Gardner, & Marc Douglas Berardo
Run Time: 170 min.
~ Thursday December 1, 2022 ~ Doors @ 7:00PM, Showtime @ 7:30PM ~ $20 Advance/$25 Day-of ~
---
Songwriters in the Raw
Introducing Songwriters in the Raw, a unique new concert series hosted by Jessica Smucker featuring an up close and personal in-the-round performance by 2-3 touring singer-songwriters in conversation with one another.
December's show will feature Abbie Gardner, Marc Douglas Berardo, & Jessica Smucker
---
Abbie Gardner
Abbie Gardner is a fiery dobro player with an infectious smile. Whether performing solo or with Americana harmony trio Red Molly, her acclaimed tales of love and loss, both gritty and sweet, are propelled by her impeccable lap style slide guitar playing. Solo performances feature the dobro as a solo instrument, bouncing between a solid rhythmic backbone and ripping lead lines, all in support of her voice and songs. Her latest recording DobroSinger was released May 13, 2022. It's intimate, real, and raw – her dobro and voice recorded at the same time at home, without a band or any studio tricks to hide behind. You can hear every breath, every chuckle, as if you are in the room with her.
"Not only a first-rate Dobro player but a songwriter to be reckoned with." –John Platt, WFUV

Video: https://youtu.be/7ccuxKT5wMo
Website: https://www.abbiegardner.com
---
Marc Douglas Berardo
Marc Douglas Berardo: Singer-songwriter, performer and keen observer, Marc Douglas Berardo combines songs that mine the deep feelings and lessons gleaned from real-life characters and situations along with an onstage presence that uses humor and deft storytelling to rally an audience and lead them into a deep and almost spiritual experience. It's an adventure that brings to mind James Taylor, Jimmy Buffett, Guy Clark, or Steely Dan with a touch of Mark Twain or Hunter S. Thompson for good measure. It's a night of laughter and emotion that works to send an audience home with a renewed sense of possibility.
No Depression Magazine called his latest CD Whalebone: "a highly polished personal collection with songs that are on the delicate trapeze of poignancy.
Berardo's first music show was in a biker bar in Allston, MA in 1987 and since that day he has never stopped performing made-up songs. He has opened for the stage with heavyweights such as The Doobie Brothers, The Pousette Dart Band, Jimmy Lafave, Martin Sexton, 10,000 Maniacs, Red Molly, John Hiatt, The New Riders of the Purple Sage, The Buffalo Springfield, Kevin Welch, Lucy Kaplansky, David Olney, Kim Richey, Will Kimbrough, and Livingston Taylor.  As a member of Chris Berardo and The DesBerardo Band with his brother Chris, Marc has been a part of shows with classic rock acts including Little Feat, The Marshall Tucker Band, Foreigner, Badfinger, Reckless Kelly, America, David Allen Coe, Levon Helm, Dickey Betts, and Great Southern and others.
In May of 2014, Berardo won the 2014 Wildflower Art and Music Festival Song Contest in Texas. The following week he performed as a finalist in the legendary Kerrville New Folk Contest at the Kerrville Folk Festival. In early 2015, Berardo's interview and live performance feature on Sirius/ XM Satellite Radio show, The Village was voted one of the best of the year by listeners. Berardo was nominated as Best Americana Vocalist by readers of Motif Magazine in early 2017. He has been nationally recognized for his music and performances (Rocky Mountain Folks Fest Song contest, Telluride Troubadour Contest, Sisters Folk Festival, 2013 Rams Head Onstage Rammie for Show of the Year.)
On February 25, Marc released a single and video for  "The Hard Part", a track from his upcoming record.
Video: https://youtu.be/QN3jg3Vx8zU
Website: marcdouglas.com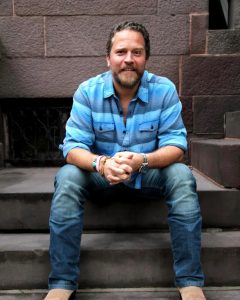 ---
Jessica Smucker
"Jessica Smucker is an original; a real artist with a cohesive message, a drop-dead gorgeous voice that is all her own. Her background in poetry gives her lyrics a specificity and depth. Each time I listen to 'When I Was the Weather' I hear something new, the way I do when I listen to Joni Mitchell or Bob Dylan. She is that good."  – Nerissa Nields, singer/songwriter (The Nields)
Jessica has toured nationwide and has opened for Cheryl Wheeler, Susan Werner, and Bill Staines, and shared billing with Heather Maloney, Meghan Trainor, and the Stray Birds. She has won or placed in numerous national songwriting contests including SolarFest's Singer/Songwriter Showcase Competition, the Connecticut Folk Festival Song Competition, and the Mid-Atlantic Song Contest. 
Her discography spans from 2008-2020 and includes two EPs and three full-length albums. Her most recent album, Lucid Stories, Tentative Lies, dropped in October 2020, followed by an irreverent Christmas single, "Let's Get a Tree" that December. Since the start of 2021, she has released four more singles (with a fifth single, "War of Attrition" releasing this summer) – all slated to appear on her forthcoming album, After the Meteor (coming in 2023).
In her life beyond music Jessica is a published poet and essayist, a social justice warrior, freakishly good at Scrabble, and mother to two of the smartest people she's ever met in real life.